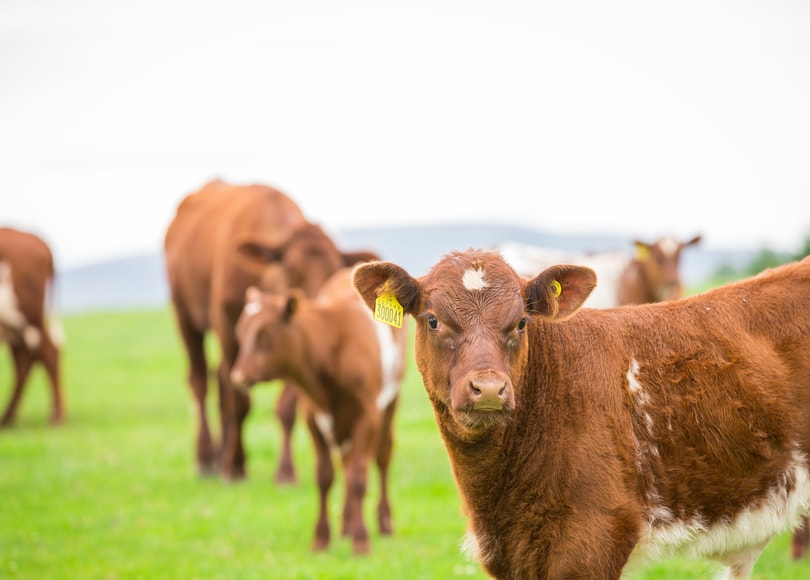 British Beef
The vast majority of the cattle we buy are steers and heifers bred from suckler cows put to a Continental breed bull (e.g Limousin). These provide beef for our core British Beef range available in all Morrisons stores. Our buyers source cattle direct from breeder/finishers and pure finishers located across the UK.
Morrisons is currently seeking to support the next generation of UK beef farmers, by offering a tailored cattle finance scheme for farmers looking to grow their current business or as a new venture. Please contact Jessica Tomley for more detail regarding the finance scheme 07814075468 / jessica.tomley@morrisonsplc.co.uk
| | |
| --- | --- |
| Origin | UK only |
| Breeds | Mainly Continental |
| Sex | Steers and heifers |
| Age | Under 36 months |
| Grades | R to U+ |
| Fat Class | 3 & 4L |
| Carcass Weight | 270-430kg* |
| Sites | Colne, Spalding & Turriff |
| Days | Monday-Friday |
All stock must be Farm Assured
*Cattle over 430kg will be paid to 430kg, with a sliding scale of deductions over 435kg
Shorthorn beef
Morrisons Shorthorn Beef Scheme is available to suppliers who have submitted a Declaration for Approved Finishers, and been approved. This includes providing details of the diet the cattle are finished on, which must be high in grain. Cattle must be sired by a Shorthorn bull (Beef Shorthorn, Shorthorn or Whitebred Shorthorn) to be eligible for the premiums paid on this scheme. Beef is aged for 21 days, and sold as part of Morrisons 'The Best' range and Beef Shorthorn branded.
| | |
| --- | --- |
| Origin | UK only |
| Breeds | Sired by Beef Shorthorn, Shorthorn, Whitebred Shorthorn |
| Sex | Steers and heifers |
| Age | Under 30 months |
| Grades | |
| Carcass Weight | 270-400kg |
| Sites | Colne, Spalding & Turriff |
| Days | Varies by site - contact your buyer |
Yearling Beef
Efficient beef: Bulls grow faster and more efficiently than steers, but the meat from older bulls can suffer quality problems. However, studies by Morrisons and the Beef Improvement Group (BIG) show that if slaughtered at 12 to 14 months of age, eating quality in yearling bulls compares well with steers. The Morrisons Yearling Beef Scheme has been developed with the BIG to make production more competitive for producers. For more information on Stabiliser yearling beef, contact Ursula Taylor, BIG Sales Manager on 01377227790.
| | |
| --- | --- |
| Origin | UK only |
| Breeds | Stabiliser (other breeds by negotiation) |
| Sex | Bulls |
| Grades | R to U+ |
| Carcass Weight | 300-400kg |
| Fat Class | 3 and 4L |
| Age and DLWG criteria apply | |
| Sites | Colne, Spalding & Turriff |
| Days | By negotiation |
Dairy Beef
Our Dairy Beef programme at Morrisons produces consistently high quality cattle in even batches, which allows for a higher efficiency within rearing, finishing and processing. The partnership was set up with Buitelaar International, and has since 2016 has placed over 20,000 dairy beef cattle on the ground. For more information click here
| | |
| --- | --- |
| Clean Cattle | |
| Cold Carcass Weight | 280-400kg |
| Target Fat Class | 3/4L |
| Age | <20m |