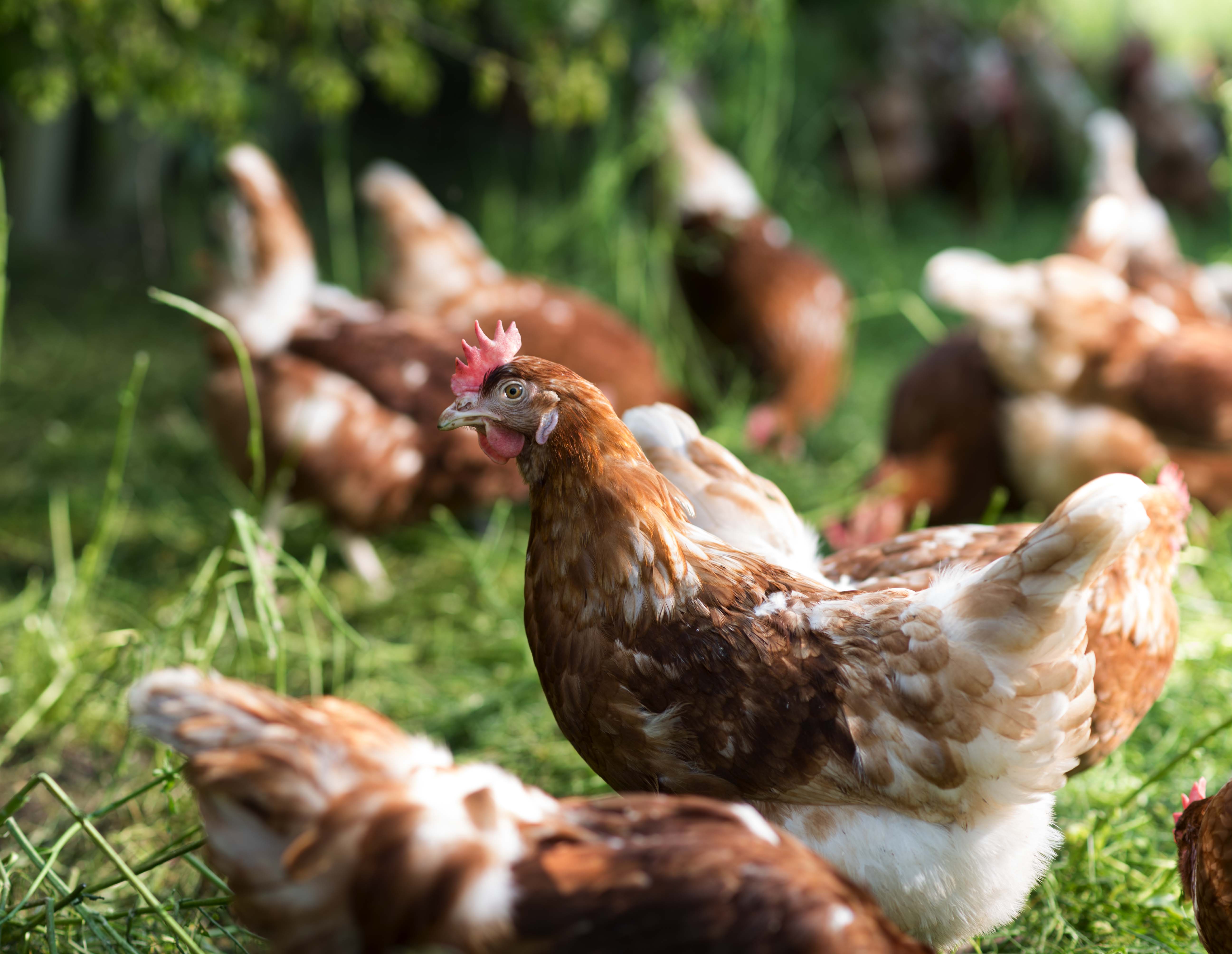 We care about the eggs we sell, the farm they came from and how the hens that lay them are looked after. That's why 100% of our eggs, from our Savers range all the way through to 'Chuckle Eggs' packs, are produced on British farms certified to Lion Quality Standards laid down by the British Egg Industry Council.
100% of the shell eggs we sell in stores are from free range hens. By 2025, 100% of the egg used in our ingredients and processing will also be from hens who do not live in cages.
Since February 2018, we have owned our own Egg packing facility (Chippindales in North Yorkshire) and buy the majority of our shell eggs directly from farmers. We also have dedicated Scottish egg production and work with two other family owned businesses, all of whom work closely with groups of local farmers in their local area. As with all our sectors, we work with the farmers directly through our Producer Groups.
We have a dedicated team of specialists who work closely with producers to ensure the hens are happy and healthy to ensure the best quality eggs are produced on farm, transported to Chippindales and then to our stores.
The team monitors the birds even before they start laying their eggs and conducts audits on our producer's farms in addition to industry audits. They also monitor key welfare measures for the hens who supply the eggs we all enjoy. These measures include feather scores, keel bone assessment, mortality and health, housing type, litter management, enrichment provided (indoors) and ranging (outdoors). We also require that all end of lay hens are stunned before slaughter.
Meet our Producers
Stephen Throup is just one of the egg farmers we work closely with...

"My mother and father started on a rented farm at Skipton, moved to York around 30 years ago and we got our first poultry shed 20 years ago. We produce eggs under the RSPCA logo, Lion code and now have close links with Morrisons. We produce and they sell - it's a short chain."
Egg-cellent Work!
Chuckle Eggs
You may have seen our 'For Farmers' range in store, which gives customers the opportunity to 'give directly back' to our farmers.
The range was first launched in 2015 on milk, and has now stemmed to include cream and cheese products. You can find out more about our For Farmers range here.
The latest product to be added to the range is 12 packs of medium eggs, under the fresh brand name 'Chuckle Eggs', which sits on our shelves alongside our other free range egg packs.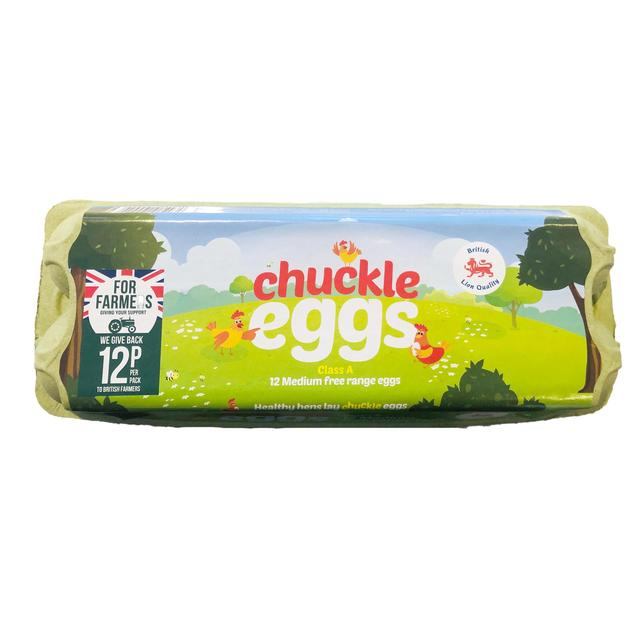 This range enables customers to choose to support the environment, hen welfare and our farmers who look after the two. Hens supplying eggs to our 'Chuckle Egg' range have the freedom to range outside whenever they want, they also have woodland ranges and bee friendly flower strips. Your money will help farmers invest in these environmental initiatives which in turn provides hens with a high welfare environment.
One of our producers is David Throup, who farms with his family near York where they have been free range for over twenty years. David says "it is a good initiative for us, and it fits exactly with how we like to farm, putting money back into the farms can only be a good thing".
For every 16,000 birds, producers have been asked to plant 1 acre of seed mix which includes a minimum of six flower species specifically chosen to support pollinators. The other requirement is to plant ranges with 20% woodland. You can find out more about our projects to support biodiversity here.
David says "When the bee seed flowers in the spring there are all different varieties of bees everywhere. I have never seen anything like it, there are probably three or four bees every square metre and they are there for a long time as well."