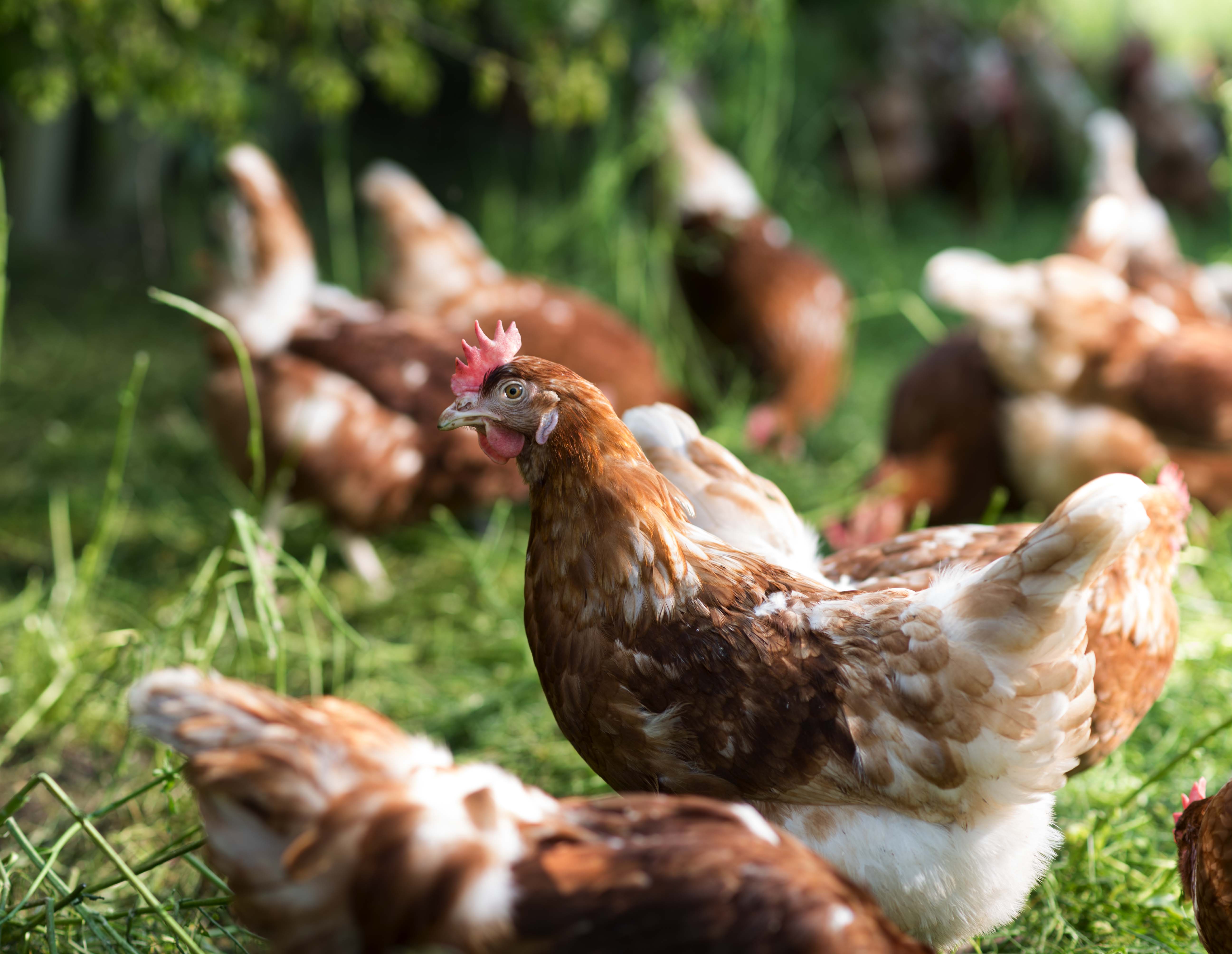 We care about the eggs we sell, the farm they came from and how the hens that lay them are looked after. That's why 100% of our eggs, from our Savers range all the way through to 'Farmers Favourite' packs, are produced on British farms certified to British Lion Quality Standards laid down by the Egg Industry Council.
100% of our shell eggs going into stores are from free range hens, as are the eggs supplied into our in-store cafes. By 2025, 100% of the egg used in our ingredients and processing will also be from hens who do not live in cages.
Since February 2018, we have owned our own Egg packing facility (Chippindales) and buy the majority of our shell eggs directly from farmers. We also have dedicated Scottish egg production and work with two other family owned businesses, all of whom work closely with groups of local farmers in their local area. As with our all our sectors, we work with the farmers directly through our Producer Groups.
We monitor key welfare measures for the hens who supply the eggs we all enjoy. These measures include feather scores, keel bone assessment, mortality and health, housing type, litter management, enrichment provided (indoors) and ranging (outdoors). We also require that all end of lay hens are stunned before slaughter.

Stephen Throup is just one of the egg farmers we work closely with...
"My mother and father started on a rented farm at Skipton, moved to York around 30 years ago and we got our first poultry shed 20 years ago. We produce eggs under the RSPCA logo, Lion code and now have close links with Morrisons. We produce and they sell - it's a short chain."
Bee-Friendly farms
Many of our farmers are dedicated to the environment as well as to the health and welfare of their birds. On our Bee Friendly Farms, not only do hens roam free in their range, enjoying a natural diet of grains and foraged goodness, to create healthy, tasty golden yolks, but bees benefit from specific planting schemes encouraging them to flourish on farm as well.