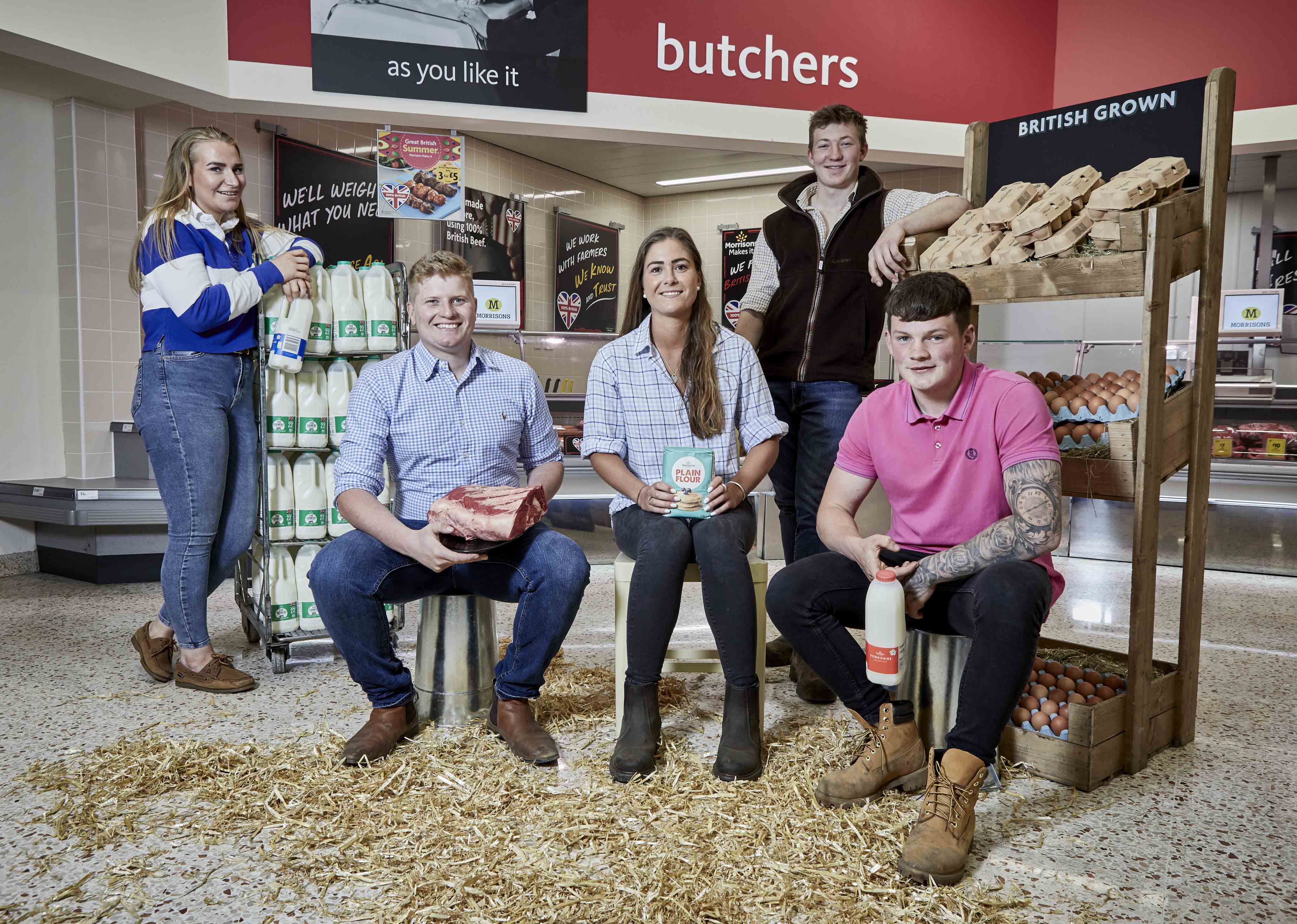 We're opening up our apprenticeship transfer levy funds to help ANY farm employers with the college training fees for any student aged 19 or over, taking part in an apprenticeship programme at their local agricultural college. *
In addition, if you supply Morrisons, as part of your apprenticeship this programme could also include:
Mentoring and support from fellow apprentices and key members of the Morrisons' team to understand the retail sector;
Matching apprentices with local stores so budding farmers can spend a day in store every few months telling their story to shoppers and learning what shoppers want and how stores work;
Supply chain projects to develop their understanding of customer attitudes to British sourcing, farming and animal welfare
To apply for funding and register your interest in our programmes (either as a farm owner or employee - and whether you supply us or not), please follow this link. Alternatively, please email farming@morrisonsplc.co.uk
Why are we doing this?
This initiative comes on the back of a recent report from The Prince's Countryside Fund which revealed that the average age of UK farmers is 59 and only 3% of UK farmers are under the age of 35. Some 70% of farmers believe not enough young people are coming into farming.
So, with that and the biggest changes in farming coming forward in a generation, from robotics and Artificial Intelligence to environmental management and climate change, we want to ensure that the farmers we work with have the skills and knowledge they need to do their jobs well.
* Further details:
1.Farmers employing staff aged 19 and older can register with Morrison's to receive funding to cover the cost of apprenticeship training for their staff. Should their application be successful* Morrison's will work with you to enable you to select a training provider and arrange payment to the training provider for the apprenticeship training. (*please note skills is a devolved policy and there are different schemes in place for England, Scotland and Wales).
For apprentices aged 16-18, the government fully funds apprenticeship training for employers with less than 50 employees. For further information on this please contact the National Apprenticeship Service: nationalhelpdesk@findapprenticeship.service.gov.uk / telephone: 0800 015 0400
2. If working on a farm producing eggs from laying hens, apprentices can apply to join Morrisons bespoke egg training scheme which has a targeted programme for working in this sector. Morrisons is developing this in association with Bishop Burton College and key industry partners. This will be a UK first and ready to train from September 2020.
At the end of the programme Apprentices gain a Level 2 or 3 Apprenticeship qualification depending on the programme of study undertaken through their local college and insight into the retail sector with Morrisons.
There's also some great information on the AHDB website - though remember, the training course fees described can be met by Morrisons as part of this initiative.