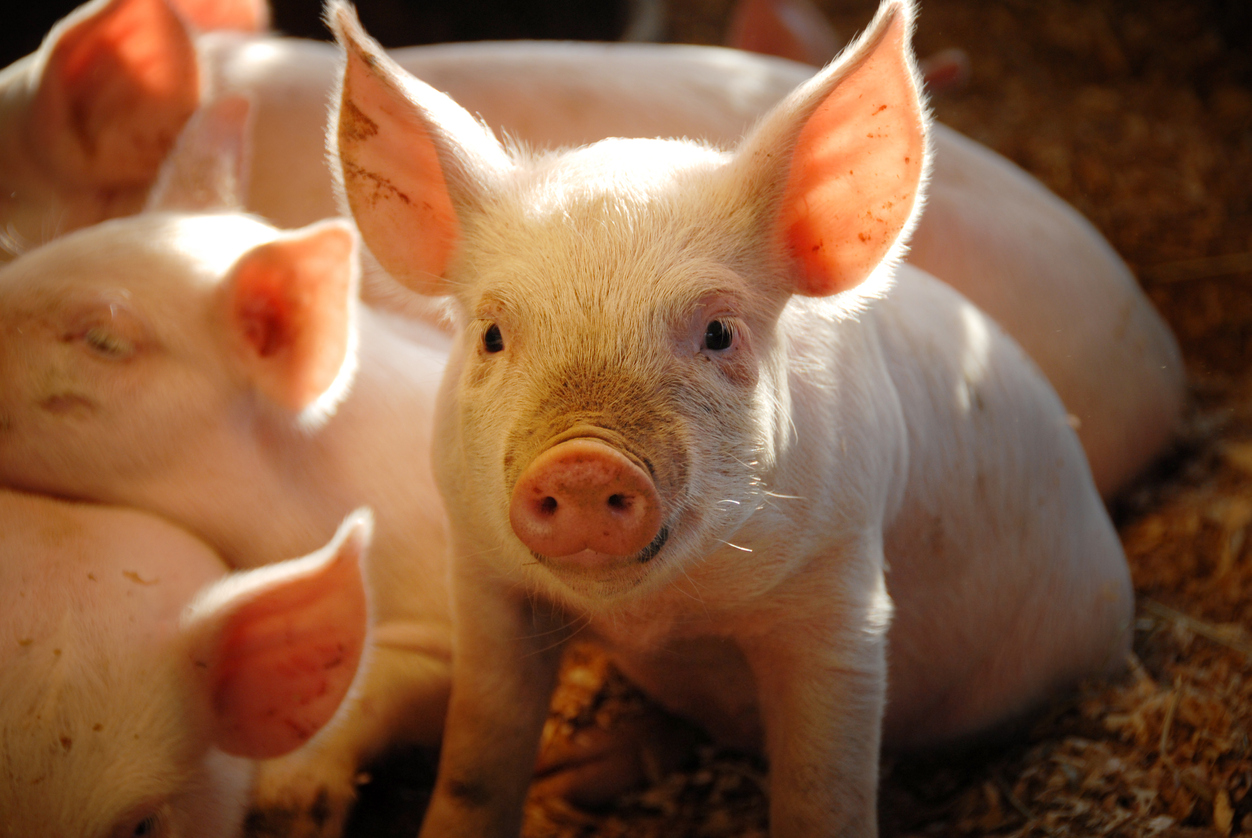 British Pork
We are one of the biggest processors of British Pork, with the expansion of our Colne site enabling us to process more UK pigs than ever before. All of our fresh pork is sourced from UK farms, which have some of the highest standards in Europe and the world.
As well as Red Tractor, we have introduced additional measures for the full range of pigs coming into our fresh pork supply including increased monitoring and checking of stock, training of staff and regular body condition scoring of the pigs at key times of life. A behaviour management plan is required to help manage and prevent incidences of tail, ear and flank biting and lameness as is a more thorough application of environmental enrichment materials regardless of housing system.
Research - environmental enrichment
The materials a pig has to engage with so it can express its natural behaviours in its environment are one of the key welfare measures to giving pigs a 'life worth living'.
Legislation and the Red Tractor standards requires that pigs are provided with permanent access to a sufficient quantity of material to enable investigation and manipulation, keeping pigs occupied in non harmful behaviour.
In all cases the enrichment material must not compromise the health of animals. The key properties of the objects are that they are destructible, edible, investigable or manipulative. Materials must be of sustainable interest, easily accessible and free from dirt. Examples of environmental enrichment include straw, hay, wood, sawdust, root vegetables and peat.
We have published reports for farmers on materials to use to aid pig comfort on farms and have started to look further at farrowing protocols too.
Being really aware of working as hard as we can to help manage the use of antibiotics on farm, we have also recently started a scheme to ensure that none of the fresh pork coming into our stores from 1 January 2019 will have been treated with antibiotics critical for human health.
Hampshire Pork
Delivering a consistently tasty and succulent pork product was behind our launch of the 'Hampshire' pork breed into our 'Best' range in 2017. Working with Yorkshire Farmers and JSR, the range was launched with a group of farmers who also met together to discuss progress and benchmark their on farm performance.

Case studies
Operating from their head office based in Driffield, East Yorkshire, Yorkwold Pigpro Ltd have pigs on farms throughout the north-east of England. They began selling pigs to Woodheads on a weekly basis in October 2008 and sold their 1 millionth pig to us in May 2018.
The business was set up by Jim Dewhirst in 1972, and is a well-respected local employer with over 70 members of staff. Yorkwold has over 8,000 sows across its straw based breeding units and in total operates over 30 indoor pig production units, making them one of Morrisons' largest pig producers.
The wider farming group also farms 2,000 acres of arable land, producing wheat and barley for the pigs, potatoes and peas for human consumption, and maize and hybrid rye for its anaerobic digester. 100,000 laying hens are also housed over 3 production units, with free-range eggs being supplied to Chippindale Foods, part of Morrisons' manufacturing..