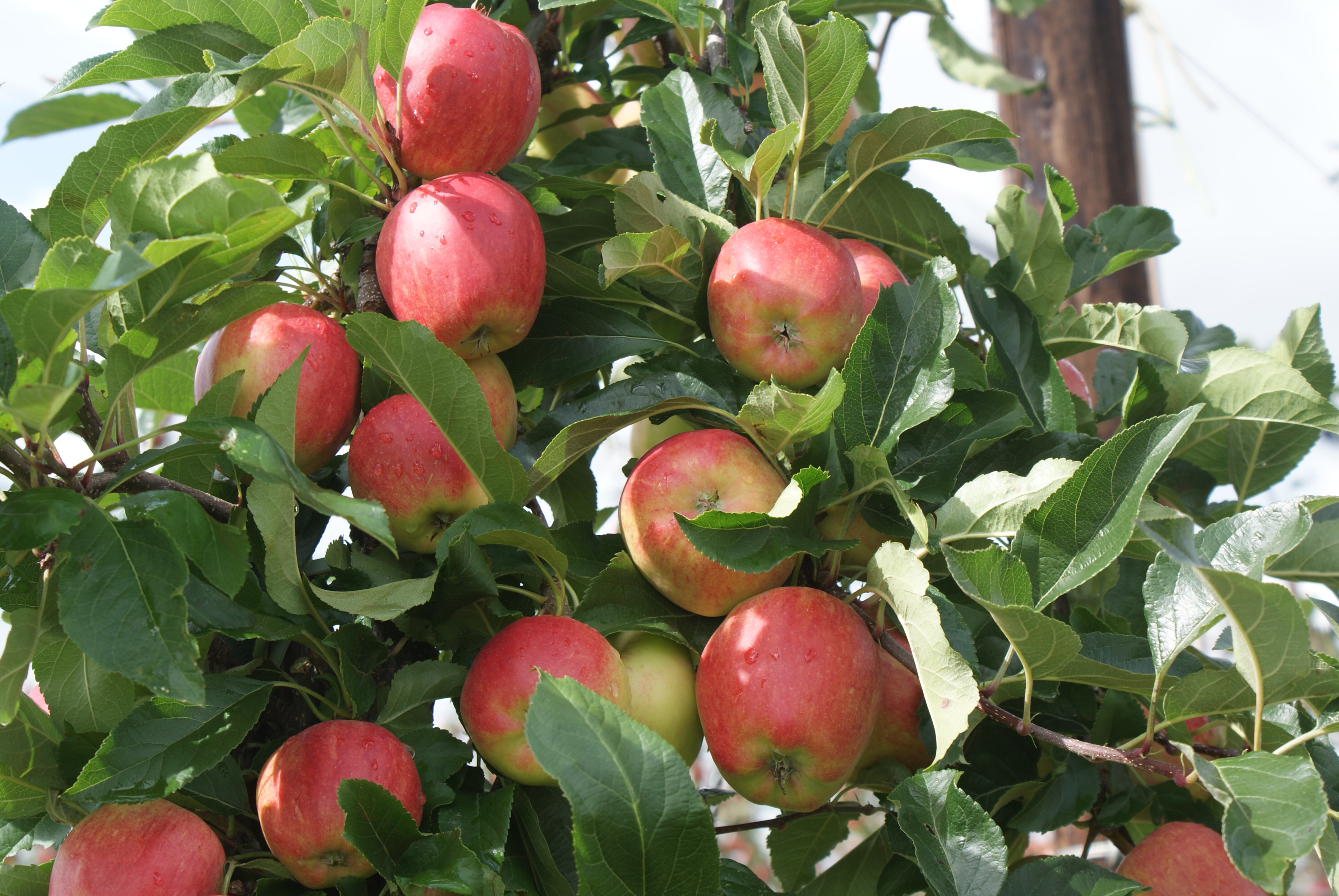 In total, 50% of the soft fruit we sell is British throughout the year, with 100% of strawberries being British during the Summer.
One of our strawberry growers is Ben Drummond, whose family have been farming in Ross-on-Wye since 1956, and have been selling strawberries directly to Morrisons since 2008. Ben and his team of up to 250 seasonal colleagues harvest fruit most of the year and know exactly what they're looking for in a good strawberry.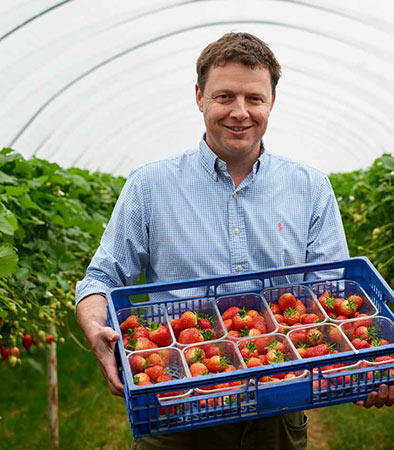 "In my opinion, British strawberries are the taste of summer. They smell and taste completely different to imported strawberries. They can be picked one day and in Morrisons stores the next day, which means they're as fresh as possible. We also pick with shelf life in mind – the strawberries need to be firm, but not crunchy, and a nice red without being too dark."
Peake Fruit
Supplying Morrisons for over 25 Years, Robert Rendall, is the 3rd generation in Peake Fruit/Boxford, an 80 year old family farming business. They grow and pack over 4000 Tonnes of Apples alongside other fruits in the picturesque Stour Valley on the Essex and Suffolk border.
The farm has incredible green credentials: almost self-sufficient with green energy from its own on-farm anaerobic digester, zero fruit waste, reduced fertilizer use, and using hail and insect netting to protect the crop.
Growing apples is a long term investment given that orchards have lives of over 20 years, so a long term approach is key to a sustainable business.
"Morrisons' fantastic range of apples really helps us, as not only are we able to supply the country's favourite varieties of apple such as Braeburn, Bramley, Gala and Cox, we are also able to supply many of the 30+ other varieties that we grow into the 'Dessert' and 'English' lines. Morrisons also take many of the different grades and sizes that we grow through their kids pack for 'small' apples, 'wonky' for the less than perfect, loose and flow-packed for the larger and best apples. The most exciting new development for us is Morrisons working with us to bring through the very best of the new generation apples into their 'Best' and seasonal lines and helping us to extend the UK season"