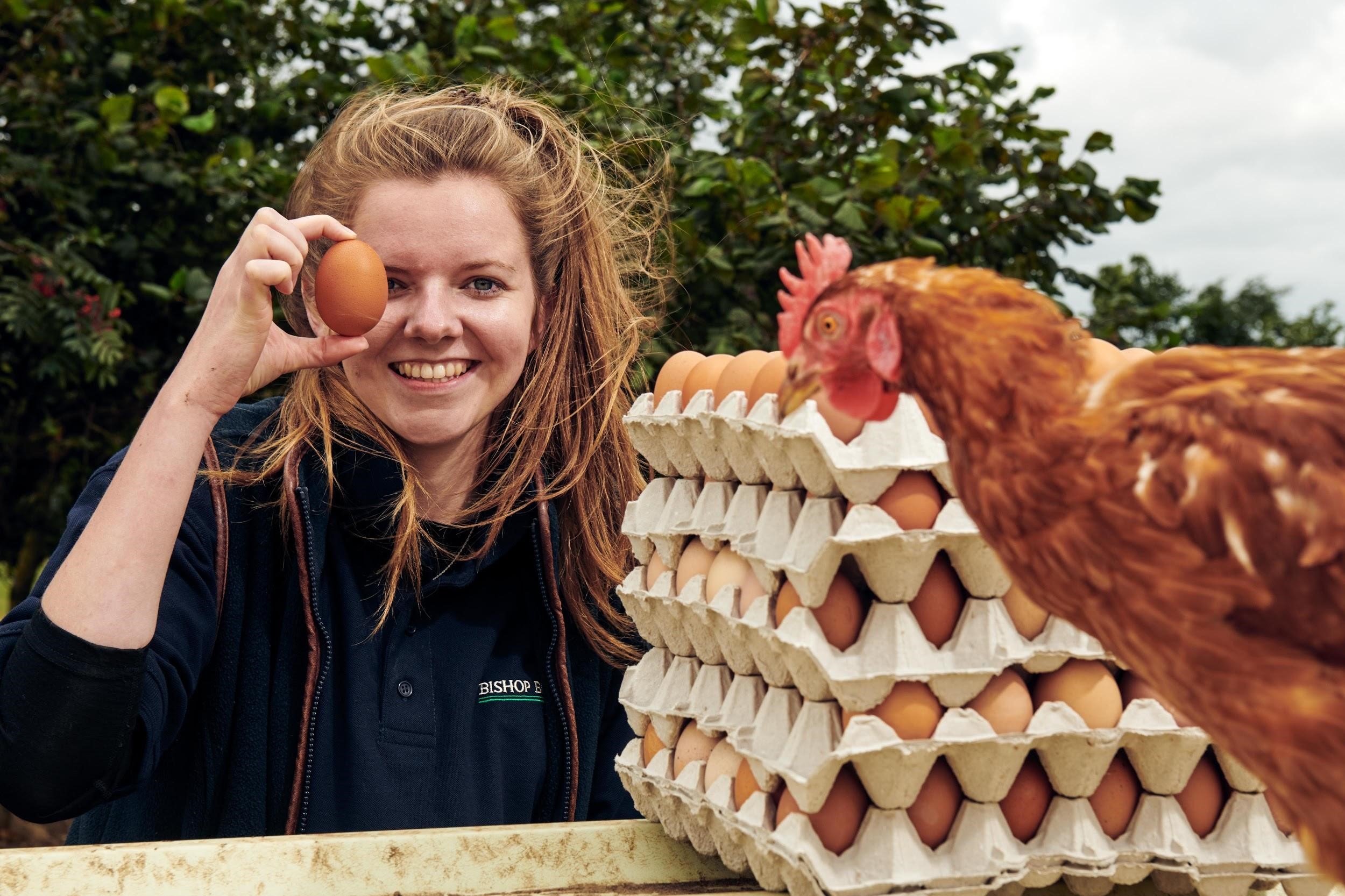 We're proud to be the main partner of Bishop Burton College's 'British Egg Academy' along with 30 other industry companies and organisations.

The Course
Delivered in partnership with Chippindale Foods, our own integrated egg operation, as well as numerous companies who are specialists within the Egg industry, the British Egg Academy is aimed at those wanting to join the UK's fastest growing protein sector - eggs!

Despite being an industry worth over £1 billion to the UK economy, there is a shortage of people coming into the industry and there is very little training currently available, which is why we have supported the development of the British Egg Academy.
The Qualification
A Level 2 Diploma in Agriculture with training and work based learning from the supporting companies.
This course identified knowledge, understanding and technical skills employers need from learners entering the sector in the coming years. Assessment is through traditional and contemporary methods such as practical and written assessments and blended learning.

Work experience forms a large part of the programme, opportunities for placements have been identified nationwide and employers have a pivotal role in the delivery of the programme.

Want to learn more?
Bishop Burton and Morrisons will be hosting monthly virtual open events for you to learn more about the course. Dates will be released soon here on the Bishop Burton website.
Careers and Progression
At the end of the Academy there will be a day hosted by Morrisons where students and representatives from all companies will come together.
This will give students the chance to network with company representatives and discuss opportunities going forwards.
Throughout the course we encourage students to discover what part of the course they find most interesting and have conversations with their host companies.
Industry Support

30 companies and organisations alongside Morrisons and Chippindale Foods will provide practical, on-site visits and teaching. Click on their names below to find out more about them:


ABN
British Egg Industry Council (BEIC)
British Free Range Egg Producers Association (BFREPA)
Country Fresh Pullets (Lloyds Animal Feeds)