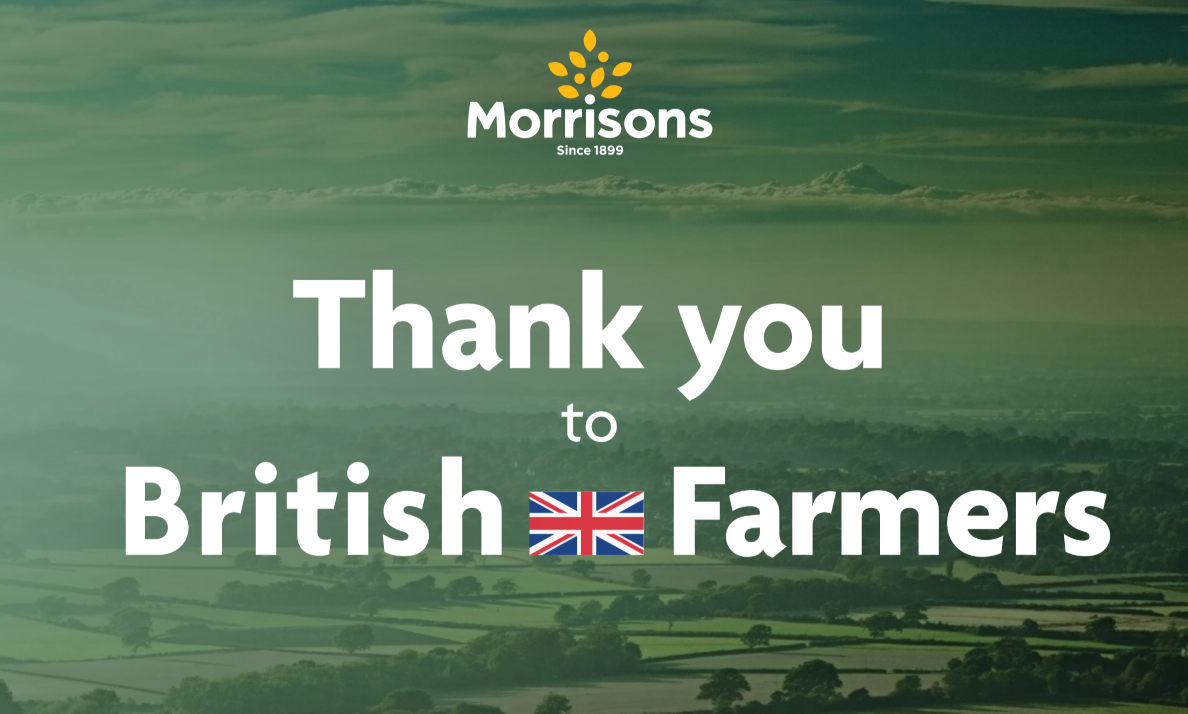 The unprecedented events of the Covid-19 outbreak have been devastating for many people in the agriculture industry. As British farming's largest supermarket customer, at Morrisons we are doing everything we can to support our farmers, and have been sourcing 100% of our own brand fresh meat, milk and eggs from British farmers for generations.
External Help and Support:
If you are struggling or want some advice on how to cope during these trying times, there are organisations ready to help and support you.
In reaction to the pressures felt by our suppliers during these uncertain times, we have taken several steps to ensure we are doing all we can to support the British agricultural industry.
If you'd like to find out more about some of our suppliers, click here.
Paying Suppliers:

As Britain's biggest foodmaker, we want to be there to support the smaller foodmakers, farmers and businesses that supply us. So, from the 13 March 2020, we have paid all of our small suppliers (defined as firms with a turnover of up to £1million) immediately to help them weather any difficulties they may face.
5% Discount Offer:
As a thank you to our farming suppliers for everything they do, since 23 April 2020, 2,700 of our farmer suppliers have been eligible for 5% discount on their shopping from Morrisons.
Opening BBQ and Steak Bars, BBQ and Fish Bars:
In recent weeks, meat and fish producers have been unable to sell certain products, including high quality steak, joints, whole fish and shellfish, that might have been destined for cafes and restaurants. Our 'BBQ and Steak Bar and 'BBQ and Seafood Bar' will offer a wider selection of steaks, joints and seafood to our customers.
Food Boxes:
Following the successful launch of our Essentials Food Box, we have now also launched specific boxes packed with our own brand Meat and Fish ranges. We are also proud to have our British Food Box, containing some products from our For Farmers range. £1 from each British Food Box sale will be donated to British Farming Charities via The Prince's Countryside Fund. Visit our Food Box website for more details.
Press Activity:
Earlier this year, we wrapped a 'Thank You to British Farmers' advert around The Sun newspaper as a way of raising awareness of the great work being done by British farmers to feed the nation.