We're out on farm every day, assessing livestock and buying animals and produce directly from farmers, many of whom we have worked with for years.
We run breeding programmes for our Shorthorn beef in association with key farmers, we contract beef finishing programmes with farmers for our dairy beef supply and we spend time working with farmers and suppliers on new varieties for sale in our stores.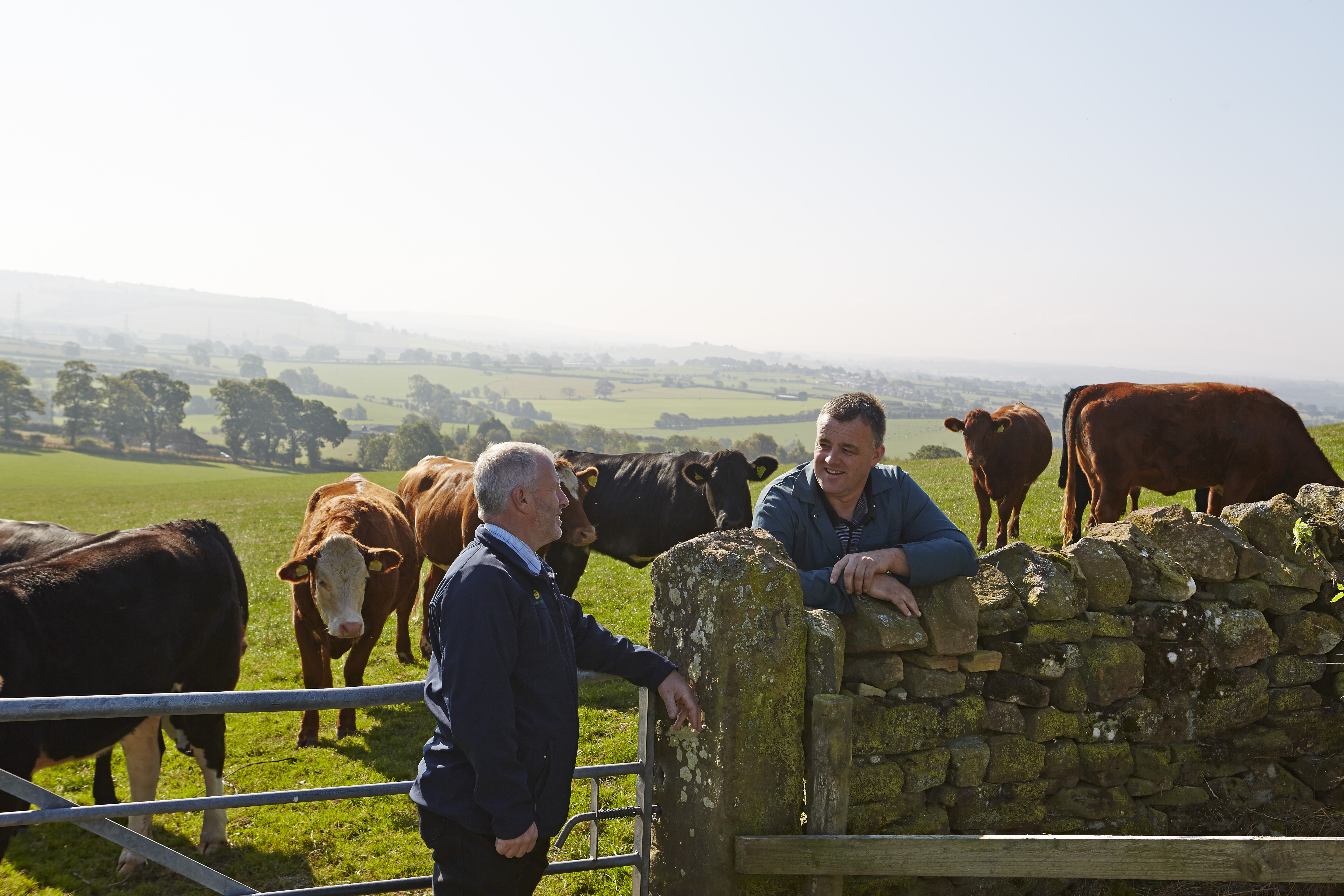 George Clapham, Livestock Buyer
George joined Morrisons in 2017 as a trainee livestock buyer for Woodhead Bros after gaining valuable experience elsewhere in retail butchery and abattoir operations.
After 12 months of livestock training and working alongside our other buyers, George has now built up his own supply base and buys cattle and sheep for Colne and Spalding. Based from Colne, George splits his time between buying cattle and sheep and looking after the Morrisons Dairy Beef programme throughout England and Wales.
George can be contacted on 07970 372944
Our manufacturing locations
Unique in the way we source, make and handle most of our fresh food ourselves, we partner with British farmers and produce a variety of meat and chilled products at our own manufacturing sites.
Unlike other supermarkets, we've our own manufacturing facilities. We've greater control, complete traceability and know what goes into our meat and chilled food products, because we make nearly a quarter of it ourselves.
This means top quality food for our customers from farm to fork. At competitive prices too, as we can keep the costs down.
Click here to see more on our locations