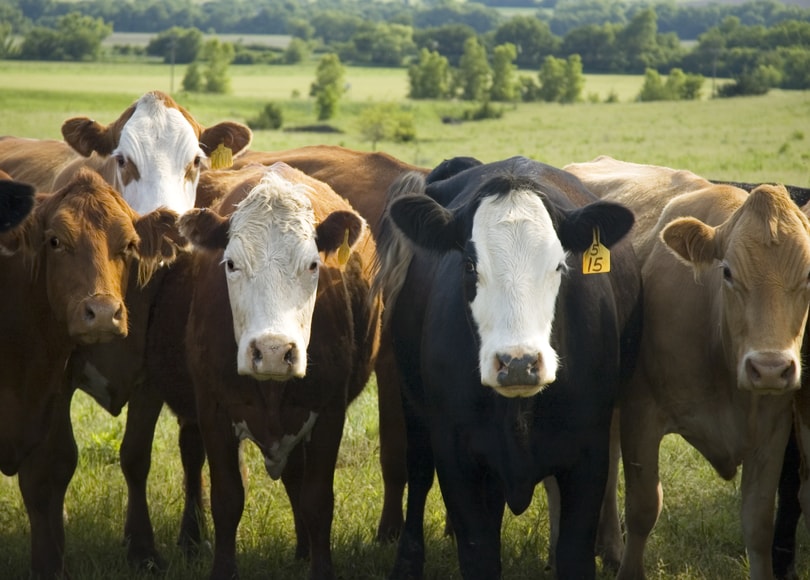 Beef And The Shorthorn Story
All our fresh beef is British, with our buyers sourcing cattle directly from breeder/finisher and finisher farms across the UK and produced to Red Tractor standards*. Where possible, we market beef in our stores from the region it comes from: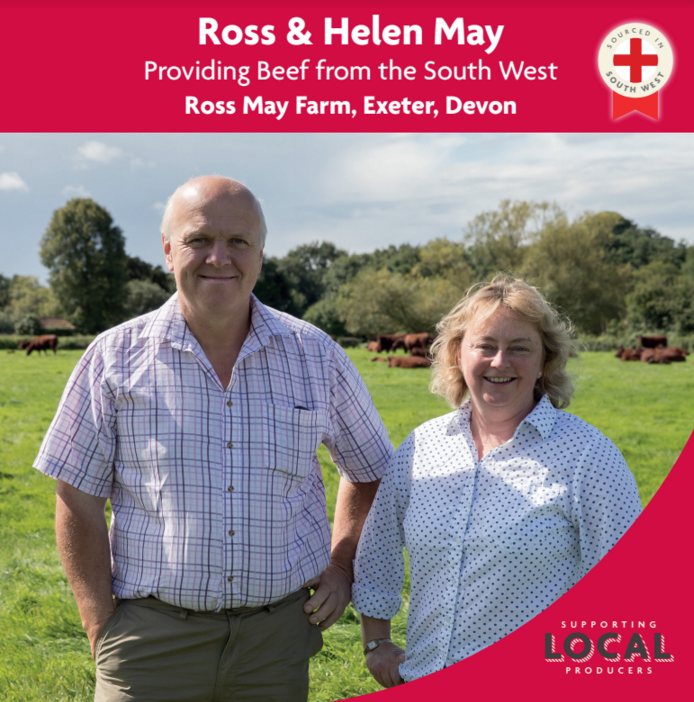 To help animal health management, we encourage all beef producers to be part of an active BVD eradication scheme and to manage lameness in their herds. We are also carrying out research and practical training into the factors on farm which affect eating quality of the meat we buy.
*includes Quality Meat Scotland produced stock
Shorthorn Beef
The beef from the Shorthorn breed is well known for its fantastic quality and texture delivering well marbled fat throughout the muscle to give a greater depth of flavour and tenderness. The Morrisons' Shorthorn rib-eye steak won 'Gold' at the World Steak Awards in 2018 taking it to be among the best steak cuts in the world click here to read more on this.
We have worked with Beef Shorthorn Society since 2010 to grow the breed and generate a sustainable partnership - it's now Britain's fastest growing beef breed. Cattle on the scheme have to be finished on a high grain diet, on farm assured holdings with excellent standards of animal welfare.
Paul Coates has been breeding Beef Shorthorns in a working partnership with Woodhead Brothers and Morrisons on his farm in Cumbria since 2015. Paul breeds commercial crossing bulls as sires for the Morrisons Shorthorn Beef Scheme as well as breeding top quality heifers looking at future genetics to ensure sustainability in the Shorthorn breed.
Click here to learn more about our Shorthorn Beef
Dairy Beef
Our Dairy Beef programme at Morrisons was set up in 2009, and produces consistently high quality cattle in even batches, which allows for a higher efficiency within rearing, finishing and processing. The partnership was set up with Buitelaar International, and has since 2016 has placed over 20,000 dairy beef cattle on the ground.
Buitelaar have recently won a Compassion in World Farming award for the dairy beef scheme, which you can read more about here.
Dairy farmers from across the country deliver their continental dairy bred calves to one of four Buitelaar collection centres on a weekly basis. Calves are kept on one of the dedicated calf rearing units until they reach a minimum weight of 140kg. They are then vaccinated and sold to Morrisons' beef finishers at a fixed price with an underwritten finished base price and prepayment available where required.
Derek Lewis is one of our dairy beef finishers and farms around 500 acres at Sallins Farm, Picklescott, close to the Welsh border. Derek bought the farm 12 years ago, and was new into farming, with a previous career in house building. Previously a dairy farm, it has now tripled in size, and can house up to 800 head of cattle on the AFU, with about 400 grazing weanlings.
The programme works well for Derek as finding quality stores was proving difficult and he's impressed with the consistency, conformation and health status of the calves being supplied. His cattle on the programme average R4L at 342kg ccw, making the majority eligible for a premium on the Woodheads standard grid. Last year, 97% of all carcasses processed through the scheme were in spec, and Morrisons continues to work with each of our suppliers to improve their operations.
Click here to learn more about our Dairy Beef